Piano Tuition
Matt teaches all styles of piano playing, Baroque, Classical, Romantic, modern, jazz, blues, boogie-woogie, pop, and more. Many students elect to study more than one style; for example learning to play classical music in order to become more familiar with music notation and interpretation, and jazz to develop ear-playing and improvisation.
Matt's approach has always been one of patient encouragement, and he aims for the pupils to find enjoyment and a sense of achievement in their music.
Private pupils are taught from Matt's home in a relaxed environment. With many years of experience as a teacher and professional musician, he encourages the younger pupils, and can bring experienced players along with their technical skills and musicality.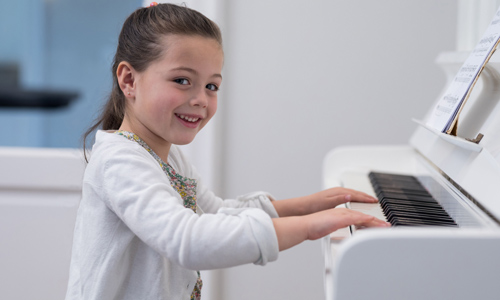 Exams
Although happy to take students through piano exams to grade 8 and beyond (with a 100% pass rate since 1999), Matt is very keen that these are not seen as the only target. The delight in exploration and discovery, the physical pleasure of playing, the success of performing at whatever level; to him these things are at least as important as any formal qualifications.
For students also studying music at school or college Matt endeavours to work in a way that will complement a given syllabus, for example in the preparation of set recital pieces, in augmenting their theory or music history work.